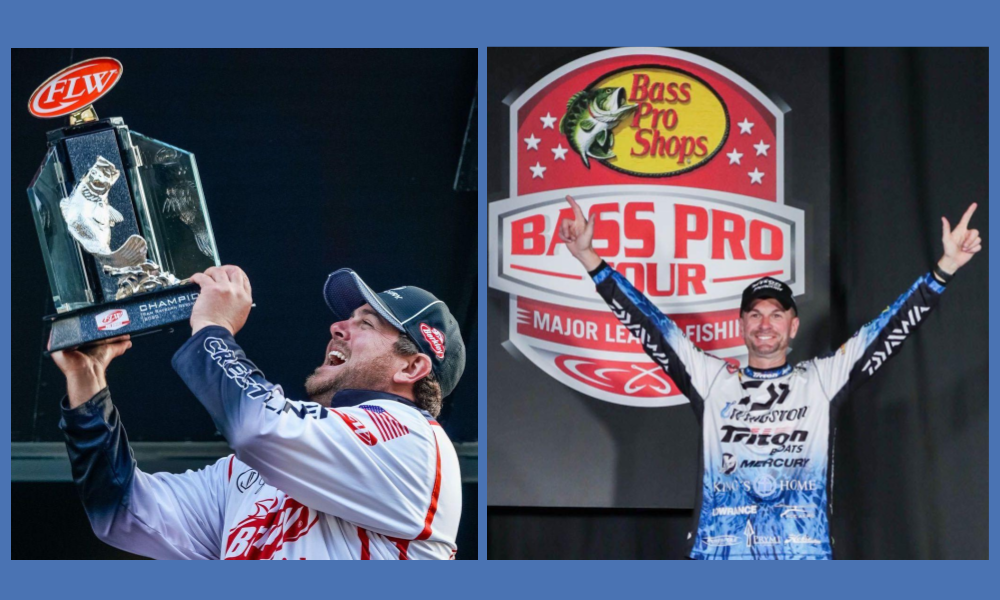 Cox, Howell Join in 2020 T-H Marine Pro Staff Announcement
Huntsville, AL – January 30, 2020 – T-H Marine Supplies, LLC, of Huntsville, Alabama, is proud to announce its 2020 pro team and the continuation of the T-H Marine Pro Staff Program. Spanning the tournament trails for bass, walleye, and redfish, this team has grown to 109 professional anglers who will represent T-H Marine in tournament trails across the U.S.
"It's great to see the success and hard work these anglers put in every year," T-H Marine Sponsorship Marketing Manager, Shana Ramsey said. "We raise the bar for them throughout each season, but these anglers routinely prove how they can shine through both adversity and success."
The 2020 pro staff team includes anglers from Australia, Canada, Japan, and 19 states within the U.S. Along with rising stars and seasoned favorites who have officially represented T-H Marine for years, the group now includes some notable new team members, including John Cox and Randy Howell.
Cox signed with T-H Marine ready to fish FLW in 2020, then he immediately started the season with a big win during the Pro Circuit Opener on Sam Rayburn. He is known as a driven angler with a strong tournament presence, especially given his performance in 2019, and he looks poised to reiterate that in 2020.
Howell, known for being a consistent performer and a hard worker for his sponsors, has sported the BLUE WATER® LED brand for years before he and the rugged LED
light brand came to T-H Marine. With Howell fully on board, he will now run an ATLAS® Hydraulic Jack Plate and represent the entire T-H Marine brand in a number of ways, especially as he fishes the Bass Pro Tour in 2020.
During tournaments, public appearances, and media involvements, the 2020 team will use a variety of T-H Marine products on their boats, living out the company catchphrase: from TRANSOM TO TROLLING MOTOR®. These products include ATLAS® Hydraulic Jack Plates, BLUE WATER® LED Lights, HYDROWAVE® Electronic Fish Feeding Stimulators, BOATING ESSENTIALS™ Everyday Boating Products, HOT FOOT® Foot Throttles, the OXYGENATOR® Livewell Oxygen Generator, G-JUICE® Livewell Treatment Formulas, G-FORCE® Performance Fishing Gear, TACKLE TITAN™ Tackle Management Systems, KONG® Extreme Strength Electronics Mounts, Wave Away™ Screen and Lens Cleaner, and many more lines that improve the fishing and boating experience.
For the full list of T-H Marine's 2020 Pro Staff, visit thmarine.com/2020ProStaff. For tips about T-H Marine products and more, including posts with our pros, videos, and information to improve your boating and fishing experience, follow T-H Marine Supplies (@thmarineteam) on social media.
#  #  #  #  #
About T-H Marine
T-H Marine is celebrating its 45th Anniversary of business and has grown to be one of the largest manufacturers of boating and fishing accessories in the U.S. T-H Marine provides parts to virtually every boat manufacturer in the country and distributes them through virtually every major distributor and retailer of boating and fishing products. To learn more about T-H Marine, please visit thmarine.com/about-us.
# # # # #
For More Information About the T-H Marine Pro Staff Program
For additional information about the T-H Marine pro staff program, ambassador programs, and sponsorships, please visit us at thmarine.com/SponsorshipInfo. Media outlets are also welcome to use the contact information provided below.
Contact: Derek Trovillion
Email: dtrovillion@thmarine.com
Phone (FOR MEDIA ONLY): 317-517-5435
For all customer service-related matters, please call (256) 772-0164 (Monday-Thursday 7am to 5pm CT) or visit us anytime at thmarine.com/help