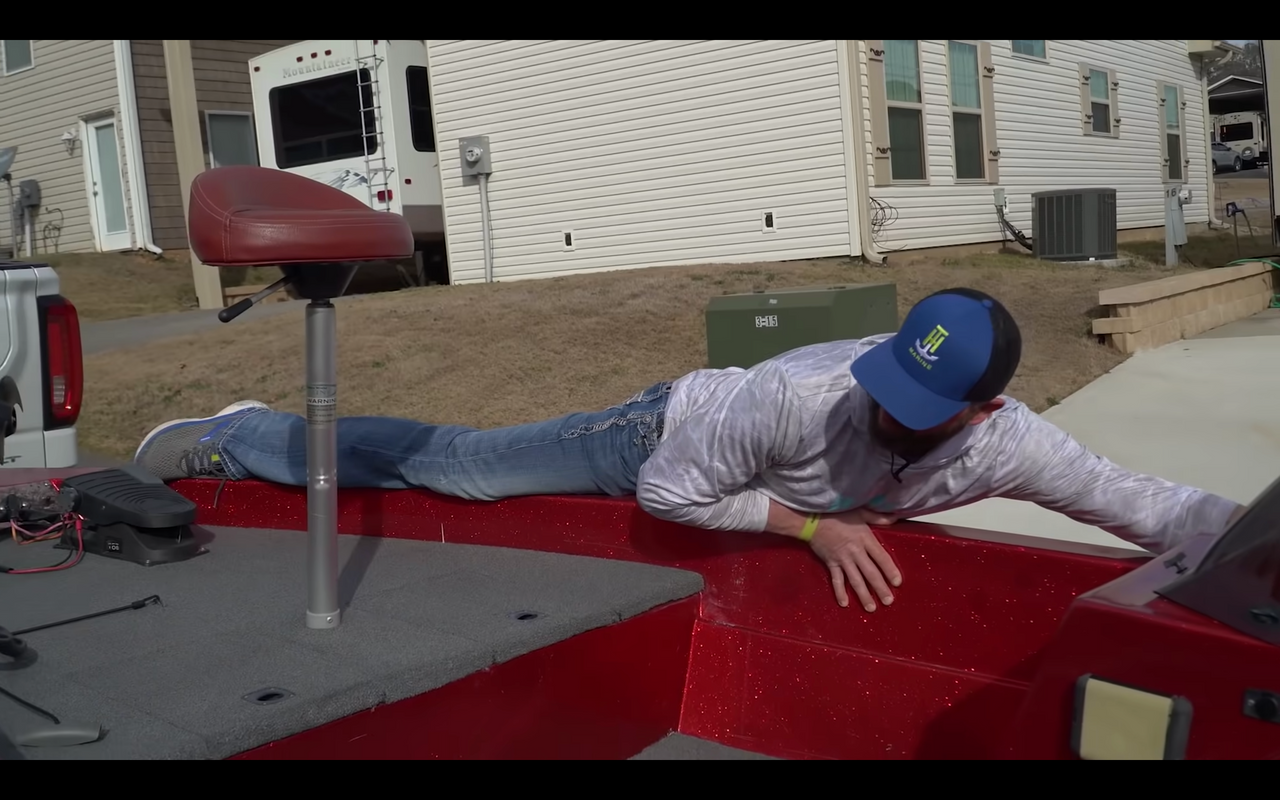 Did Gerald Swindle Already Upgrade from his 2020 Phoenix 921 Elite Bass Boat?
Gerald Swindle may have just gotten his 2020 Phoenix 921 Elite Bass Boat, but there's something to be said for Bumble Bee boats. In fact, there's so much to be said, that it was the boat of choice for Gerald and Luke Dunkin in the the premier episode of Boats and Pros.
With so much fun and heartfelt goodness in this show, we've embedded the video below because it's a must-watch for just about anyone, whether you have fond memories of fishing or make it a part of your life to this day.
Admittedly, it quickly became clear how many anglers keep a special place in their heart for Bumble Bee boats, too. To see that affection in action, you only need to look at the Bumble Bee boats that are still out there, the memories shared by those who started out fishing in one, and the YouTube comments from people defending the 15 foot Bumble Bee 254 that Luke and Gerald took out. 
It is true that Gerald and Luke poke a little fun, but there is truly nothing but love as they give the Boats and Pros series a strong start -- even if they had to give an assist to get those cold cranking amps going. 
All in all, we're not going to claim Gerald should go retro to give up his 2020 Phoenix 921 Elite Bass Boat, but we are positive that Bumble Bee boats are classics and we're glad that Gerald went along for the ride.
From nostalgia for Bumble Bee boats, love for Lake Guntersville, marriage advice, and perspective for those just starting their fishing journey, Gerald Swindle and Luke cover a broad variety of fun and meaningful topics. We hope you are as inspired as we were when we saw it and that Gerald's "PMA" catches on.
Special thanks to Lawrenceburg Marine for letting Luke take the boat out for a spin!
📌 Related Reads: Gerald Swindle and G-Force Performance Fishing Products 📌
With so many winning anglers who trust the G-Force Line of performance fishing gear, check out this list of products that give you a practical edge that you won't want to fish without.
Read more.