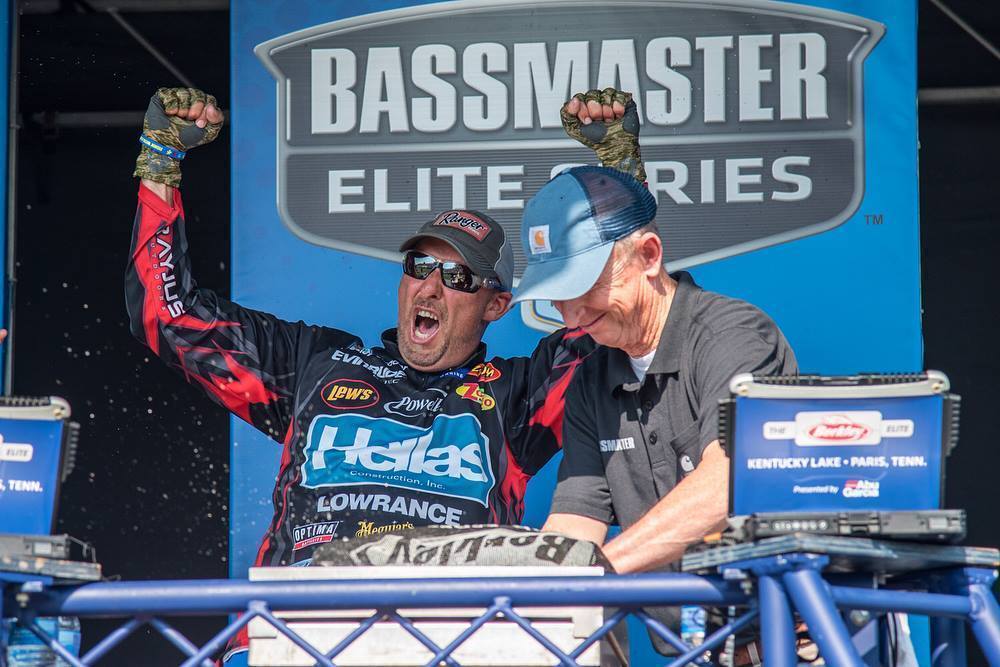 Catch More Fish with a HydroWave? Ask Kentucky Lake Winner Wesley Strader
WESLEY STRADER FOR THE WIN! Don't underestimate the man -- he put his plan to work, put his gear to work (including his HydroWave), and he managed to catch more fish to tip the scales. We. Are. Pumped.
Yes, maybe that wasn't the most corporate way to start this blog post, but we are very excited for Wesley. We go into these seasons keeping in mind that every time one of our pro fishing staff competes honorably, gives a tournament their best shot, and represents the brand well, we have reason to be proud of them.
And then sometimes, one of those anglers goes even further in a big way.
If you didn't follow every twist and turn of the Bassmaster Elite Series Tournament on Kentucky Lake, please note that Wesley actually did not start out with the lead. He kept himself within striking distance of the Top 10, and he pulled closer to the Top 10 on day two, but anything can happen on that last day.
If he didn't get the bite, then he could easily fall in ranking. But, if he could chase some chunkers and get a good bite going, he would have a strong chance at a great payout.
Well, he definitely got himself a payout. He pulled in 22-6 on the last day and took the number one spot. Pretty good for his first-year in the Elite Series.
Catch More Fish with T-H Marine's HydroWave
As he headed into the final stretch of the event, Wesley credited his HydroWave for ringing the dinner bell and getting him into position for the win. He even gave a few tips about how he used his HydroWave to catch more fish and pull in the weight he needed.
Watch the video here: 
Get What You Need Right Here.
Don't have a HydroWave? Need HydroWave accessories? You can order it all today -- just click here to select the item(s) you need to make this fishing season count in a big way.