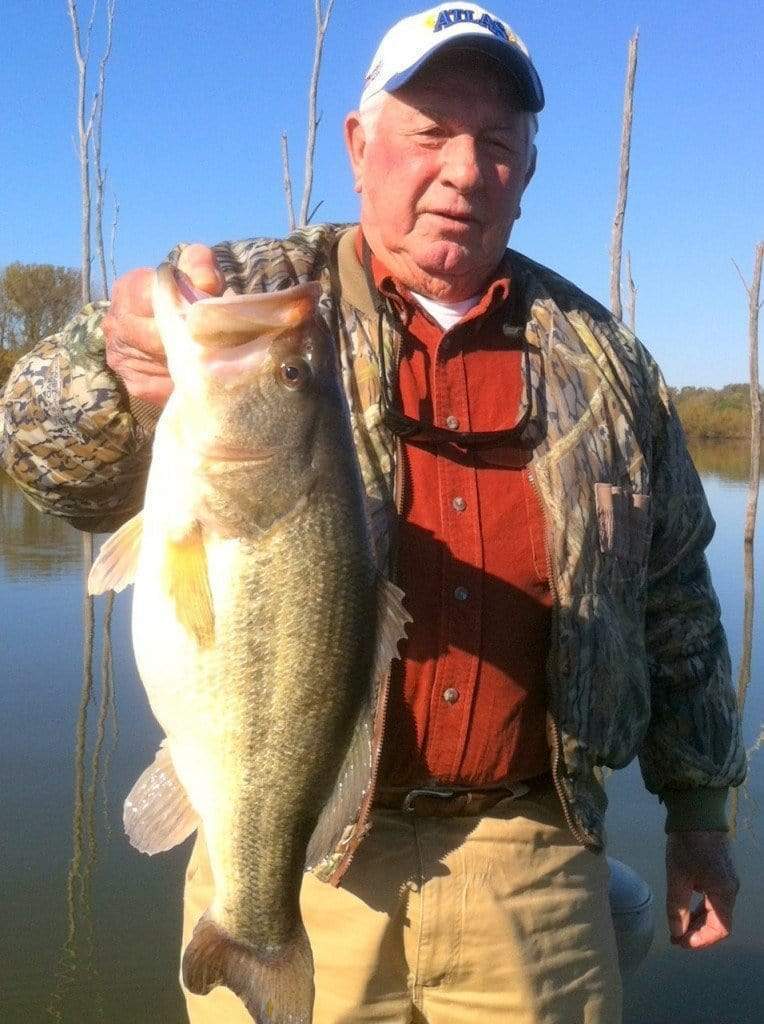 Bass Fishing Hall of Fame Announces 2015 Inductees
It is with great pleasure that we announce that our company founder, Bill Huntley, will be inducted into the Bass Fishing Hall of Fame in 2015! This honor is reserved for the most influential people in the sport, a description that most certainly fits Bill and the dedication he has showed to this industry for the last fifty years. We want to say a big congratulations to Bill and the other three very deserving inductees, all of which will be honored at a special dinner to be held the night before the 2015 Bassmaster Classic begins. Below is the press release from the Bass Fishing Hall of Fame announcing the 2015 inductees.
Honoring two pro anglers, a successful bass fishing industry entrepreneur, and an exceptional writer on the bass fishing scene, the Bass Fishing Hall of Fame (BFHOF) Board of Directors announced today the Hall's 2015 inductees. Recognized for their impact upon and their support of both professional anglers and recreational bass fishing during their careers, the 2015 class includes Harold Allen, a pro bass angler and Toledo Bend guide, William 'Bill' Huntley from Bumble Bee Baits and T-H Marine fame, B.A.S.S. and FLW Tour pro Stacey King, and also award-winning journalist Don Wirth, best known his work in Bassmaster Magazine for more than 40 years.
All four honorees will officially become members in the Bass Fishing Hall of Fame at the organization's annual induction dinner taking place Thursday, February 19 in Greenville, S.C., the evening prior to the first tournament fishing day for the 2015 Bassmaster Classic.
"These four gentlemen have all lived their lives with the best interests of the sport of bass fishing always front and center," said BFHOF president Sammy Lee. "On behalf of the members, past inductees and board of directors of the Bass Fishing Hall of Fame, I commend Harold, Bill, Stacey and Don for their contributions to the sport. The are all very deserving, and we hope all the fans of the sport of will join us in celebrating their induction with them this coming February."
In addition to the formal induction ceremonies, the Bass Fishing Hall of Fame's annual dinner also includes an exceptional silent auction featuring bucket-list fishing trips, premium rods and reels, hunting gear and special fishing-celebrity memorabilia. Specific details on the dinner's location and time will be announced at a later date – visit BassFishingHOF.com or the BFHOF Facebook page for more details, or call 888/690-2277.
About Bill Huntley -
Huntley and his wife Pat started Bumble Bee Bait Company in 1967, making spinnerbaits and jigs at night on the kitchen table. Bill had several sales reps helping to sell his lures even though their primary business was to sell parts and accessories to the marine industry.
Bill realized there were many items he could use in his boat that simply were not available. He began to manufacture those needed parts and found much success in the marine industry. After selling Bumble Bee Baits in 1983, Bill remained in the marine industry and became a partner of T-H Marine Supplies, basically a small machine shop with one product to sell — a power trim switch for outboards that mounted on the throttle/gear shift handle. The second product T-H Marine introduced was a foot-operated trolling motor control switch. Today, the company is one of the largest manufacturers of accessories for the boating industry in the United States.
At age 81, Bill still competes in area bass fishing tournaments fisherman, he also remains active in product development for T-H Marine.