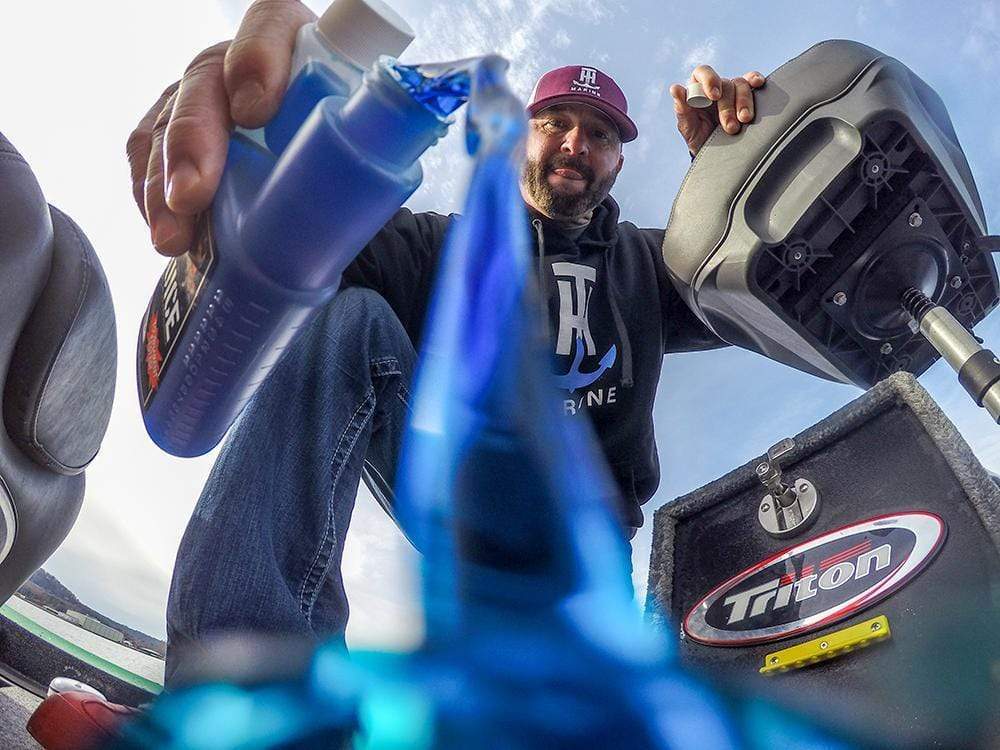 Why is fisheries conservation important?
Here at T-H Marine, we not only manufacture products with fisheries conservation in mind, we also take pride in working with partner organizations who do the same. And honestly, the global decline of freshwater species can be alarming to look at, threatening the waters we love to enjoy, but we believe there are many choices we can make to secure the future of fishing (and boating, too).
This is one of the reasons we have long-partnered with B.A.S.S. They have fisheries conservation at the top of their agenda and have "taken a proactive response to addressing the nation's vital aquatic resource issues" since the early 70's.
Additionally, we're excited to be actively working with groups who promote conservation in our seas and oceans. But more than talk about the things we do, we hope to share some ways we can work together as a community to make an even greater positive impact.
How Everyone Can Act for Fisheries Conservation
When it comes to fisheries conservation, the good news is that everyone can do something to make a positive impact. It likely won't require much more than incorporating more sustainable practices into your regular outings on the water.
So what will you do to make the fishing and boating world a better place? We hope you'll at least start with these five simple actions to protect our waterways.
1. "Give a hoot, don't pollute."
We're starting with one that should be easy, but it's even easier when we use positive habits, systems, and good influence on our kids and peers. If you keep cut line, wrappers, and other garbage stowed and locked away until you get to a disposal spot on shore, it's good for everyone. The shoreline looks nicer, animals are safe from products that may harm them directly, and everyone can avoid harm from indirect sources of harm, too (like leeching chemicals and litter build-ups).
2. Preventing physical harm to the fish whenever possible.
It's just a fact of life that even though we may be practicing catch and release, we hook fish and we "rip lips". But after we get them to the boat, it's important how we keep them from further harm. Most commonly, this means avoiding additional puncture wounds and surfaces that come into contact with their skin.
Of course, for the number one way you can practice this during tournaments, you and the fish can benefit from using a non-penetrating cull system with a strong grip on the fish's jaw. This makes it unnecessary for the fish to be hooked on the old style cull systems where fish get all kinds of tears to their skin and jaw.
When you make that one small change, it's more likely that each fish will return to the water, successfully chomp down on forage, and get even bigger for the next opportunity to weigh him in. See below how our Conservation Culling System works!
3. Keeping the fish breathing.
The summer months can make it particularly challenging, but with the right equipment, your livewell may almost seem like a spa for your fish. Alright, maybe it's an exaggeration to say 'a spa', but the right plumbing, aeration, and oxygenation can go a long way. In turn, the fish will keep breathing and you won't have to incur a tournament penalty either.
As an additional measure, especially if you caught a fish deep or see signs of a swim bladder issue, we recommend using cull weights to keep that fish submerged and help their gills pull oxygen from the water in the livewell tank. With no floating fish, every angler can look forward to catching those lunkers later.
4. Restoring the fish to their natural state.
Predators and a fish's natural environment can make it hard enough for them to keep their slime coat and avoid harm to their skin. When they are hooked, get netted, come into contact with the boat, get handled, get weighed, and more, each fish has an even harder time healing and getting to its optimal condition.
There is a simple way to give the fish an awesome advantage though, and all it takes is some G-Juice livewell treatment. When you use G-Juice, you replace the fish's protective slime, you help the fish heal, and help the fish stay alive while it is in your livewell and weighed in later that day.
5. Minimizing destruction of fish habitat.
Fishing grass is often a must, but a fishery is better off when anglers are choosy about the vegetation they move through and how they move through it. To help anglers get through just about any vegetation with ease, we provide the Grass Goat trolling motor weed guard. It prevents your trolling motor from seizing up and needing maintenance when you're trying to maximize fishing time. However, when you cut through vegetation, it can be quite hard on fish habitat and some types of vegetation are difficult to grow back.
"A PSA: Ike made a video for the Grass Goat and it is awesome -- but please don't tear through a bunch of water lilies if you can help it. It makes it more likely for birds of prey and other predators to deplete the fish population. (Also, we hear that it makes the fish sad!)"
Another easy step to take is to trim up whenever you can so you tear up less vegetation and less of the bottom of the lake. If you're looking for the best way to do that, the Atlas Jack Plate gives you the most reliable means of keeping your propeller immersed while also exposing it to less of what's down in the water. (It's good for fuel efficiency, too, but that's a topic for another day!)
Fishing and Boating for Our Children and Generations to Come
Nothing beats the look on a kid's face when they enjoy the water. Whether it's when they catch their first fish, when they go tubing / kneeboarding / skiing / wake boarding, or when they learn to drive the boat, we want to continue the tradition for generations to come. We hope you'll consider the tips above to make that a reality!