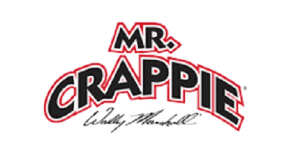 T-H Marine and Wally Marshall Team Up for a Mr. Crappie Line of Products
Huntsville, AL – May 7, 2016 -- T-H Marine Supplies, Inc., of Huntsville, Alabama, announces that it will be partnering with Wally Marshall, aka Mr. Crappie, to release a new line of Mr. Crappie brand products for 2016.
T-H Marine's president, Jeff Huntley, stated, "When T-H Marine looked to grow into the crappie fishing world, especially with our HydroWave Crappie Edition, there was one name that immediately came up over and over. That name was Wally Marshall, Mr Crappie. After our initial meeting, there was no doubt everyone was right. Wally totally understands crappie, crappie fisherman and the crappie fishing market. Wally also understands how the T-H Marine products can help thousands of crappie fishermen catch more fish and better enjoy their days on the water. He is Mr. Crappie - so yes, he is the man!"
Wally Marshall added, "Two Great American Brands tie the knot! TH Marine and Wally Marshall / Mr. Crappie! I'm very proud to be joining Forces with such a solid American Company TH Marine! Mr. Crappie and TH Marine will be introducing and producing the most innovative crappie marine products on the market today! See you at the T-H Marine Booth at 2016 ICAST in Orlando."
# # # # #
T-H Marine is celebrating its 40th Anniversary of business and has grown to be one of the largest manufacturers of boating and fishing accessories in the U.S. T-H Marine provides parts to every boat manufacturer in the country and distributes them thru virtually every major distributor and retailer of boating and fishing products. To learn more about T-H Marine, please visit http://thmarine.com/about-us.
# # # # #
For More Information About T-H Marine and Our Partnership with Wally Marshall to Make a Mr. Crappie Line of Products
If you would like more information about T-H Marine and our partnership on a new line of products with Wally Marshall, please use the contact information provided below.
Contact: Jimmy Mason
Phone: 256-772-0164
Email: jmason@thmarine.com