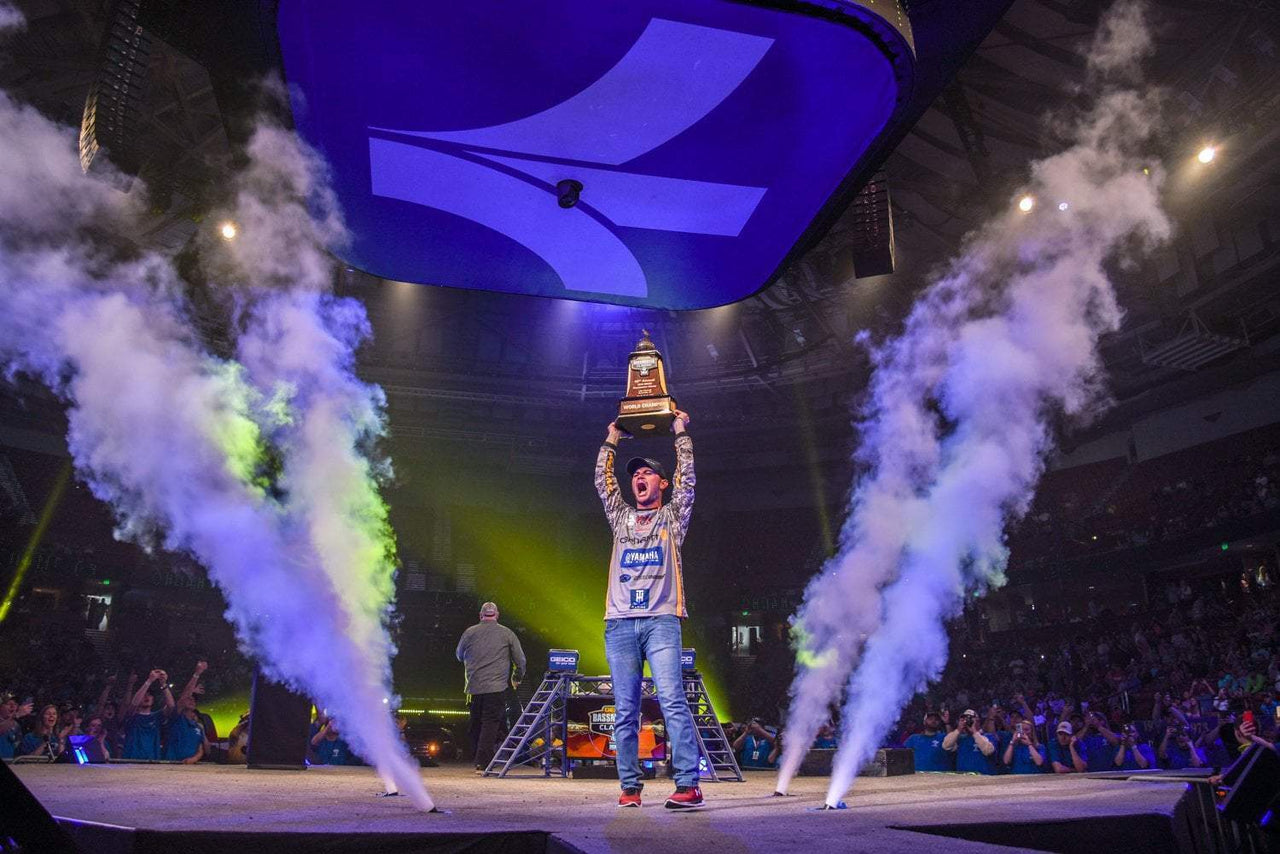 T-H Marine Pro Angler Jordan Lee wins Bassmaster Classic back-to-back!
When Pro Angler Jordan Lee won the 2018 Bassmaster Classic, he did what only two other anglers have ever done in nearly 50 years: win the Bassmaster Classic back-to-back. With repeat wins in 2017 and 2018, Jordan Lee joins Rick Clunn (1976 and 1977) and Kevin VanDam (2010 and 2011) with remarkable back-to-back wins. 
Don't chalk it up as simple luck though; Jordan Lee prepared by carefully selecting the right gear and he searched for opportunities to bring in the weight he needed to win. Jordan Lee is a big fan of T-H Marine products, too. So, here are his favorite T-H Marine products that he trusted for the 2018 Bassmaster Classic.
1. Conservation Culling System
This revolutionary product is one huge step in the conservation direction: a non-penetrating culling system. With the Conservation Culling System, T-H Marine has developed a plastic cull that works with a locking mechanism to secure the bass in place. Unlike other plastic culls, the Conservation Culling System safely secures the fish in a tight grip that is safe for the fish and also won't pop off.
The Conservation Culling System retails for $49.95 and it can be found here.
Jordan Lee using the Conservation Culling System to see which fish will be kept. 
2. Wave Away
While Jordan Lee used Wave Away on his graphs this week, he also used it on a variety of other items. Jordan trusts and uses Wave Away because it is specially-formulated so it can clean and protect LCD screens and he knows it is great for cleaning sunglasses and other lenses, too.
Not only is it alcohol and ammonia free, but it is designed to stick where it's sprayed so you can easily clean and wipe dirt and water stains away.
Starting at just $10.95, Wave Away kits include a travel bag and a microfiber cloth, and they can be found here.
Jordan Lee using Wave Away to clean his graph. 
3. Aqua-Blaze LED Lights
T-H Marine specializes in providing quality and affordable LED lights for your boat, trailer, and more! Jordan uses Aqua-Blaze lights to light his boat and tackle, to make sure he can see to work on tackle or gear in the dark. This is crucial for early morning launches!
We have a variety of Aqua-Blaze lights, from individual components to entire kits, and they can be found here.
T-H Marine has What Your Boat Needs, From Transom to Trolling Motor
There's a reason so many pro anglers, boat manufacturers, and boaters of all kind count on T-H Marine -- since 1975, we've built up our catalog to provide quality boat products and fishing gear and we're still adding to it!
Be sure to sign up on our email list for the latest information about what we have to offer (like deals and special offers) and take a look through all our products here.