HUNTSVILLE, AL – April 1, 2022 – T-H Marine Supplies, LLC., of Huntsville, Alabama, is announcing the launch of a fresh and innovative product designed to complement the appetite of every boater. As part of T-H Marine's rugged and dependable offerings from the KONG® MOUNT product line, the KONG® GRILL™ is slated for its full debut at ICAST 2022.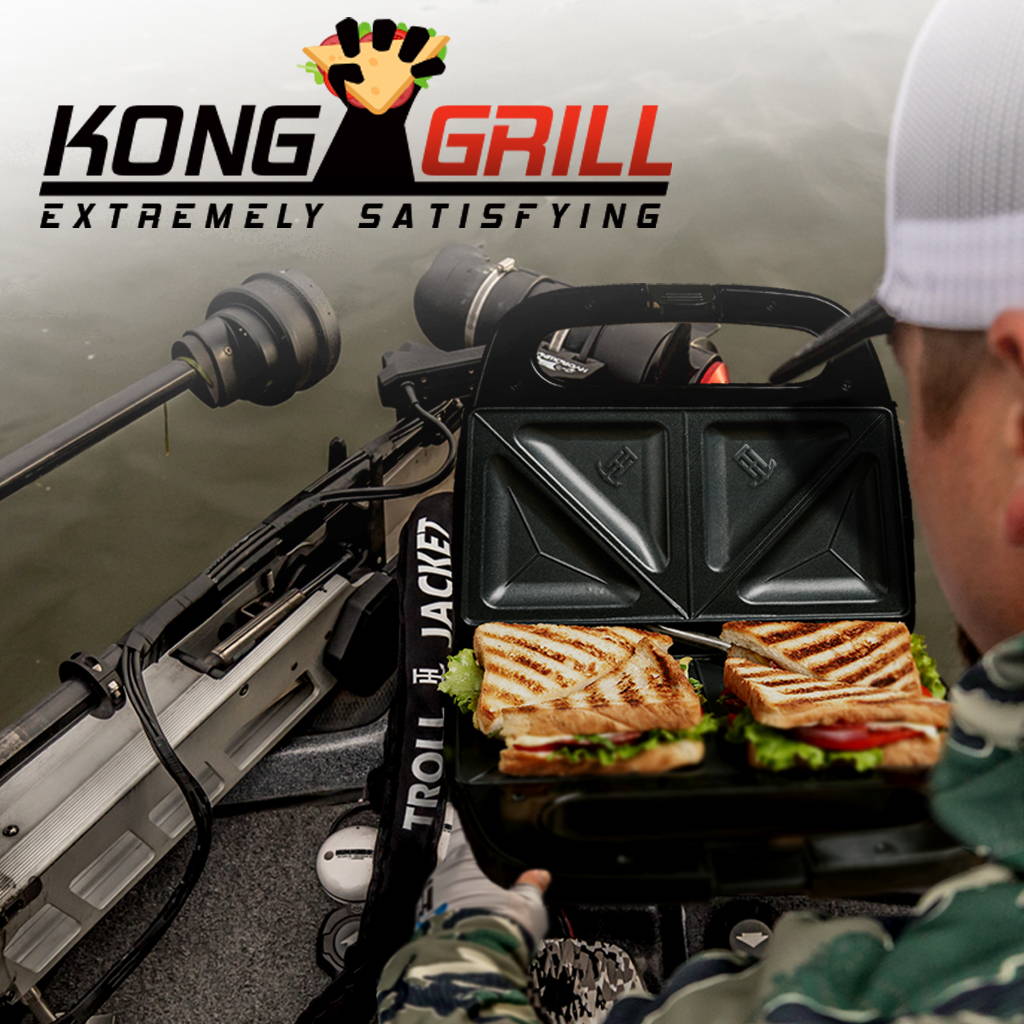 "There are so many beverage holders out there, including various inset cupholders, Tackle Titan gear caddies, Little Suckers, and others, it was crazy that there weren't more options for catering to hungry boaters," said Jeff Huntley Sr., Chief Executive Officer for T-H Marine. "We put together some prototypes and, with the panini-press design of our final product, many pro staffers are already saying that it truly is the best thing since sliced bread."
T-H Marine plans to roll out the KONG® GRILL™ with several variations and trim options. From height-extenders to magnet-mount chip bag clips and LED options, T-H Marine has sourced ideas from several of its product lines to put all the best ingredients into the KONG® GRILL™.
"We got the idea after a recent fishing trip, where one of our guys couldn't land a single fish, but we figured that doesn't mean he couldn't still contribute to the fun," Huntley added. "For the purposes of the story, let's just say his name was Duke Lunkin. Anyway, we joked about him making us lunch instead of scaring the fish but then we realized that we had an opportunity to provide a creative and easy-to-use solution so any boater could still enjoy their time on the water."
The KONG® GRILL™ will be made available to T-H Marine customers worldwide, including direct online sales, OEM boat and kayak builders, big box retailers, distributors, online retailers, specialty stores, and through As-Seen-On-TV Specials. Anglers and recreational boaters can browse a full menu of KONG® GRILL™ options where they can select any (or all) of the following trimmings:
KONG®

EXTREME-LOCKING Cupholder Mount

BOATING ESSENTIALS®

Magnetic Snack Clip (perfect for chip bags, granola bars, and other snacks)

MONEY POLE®

Height Extenders (available in 18 inch, 36 inch, and 48 inch heights)

TACKLE TITAN®

Hooks and Flatware Slots (suitable for tongs, a butterknife, fork, and spoon)

SURE-SEAL®

Snackin' Side-Caddie (great for locking in the freshness of fries, carrots, jerky, and more)

BLUE WATER LED

Decorative Bolt Lights (Available in single colors, RGB, and RGBW)

An inspirational message from Lulu Swindle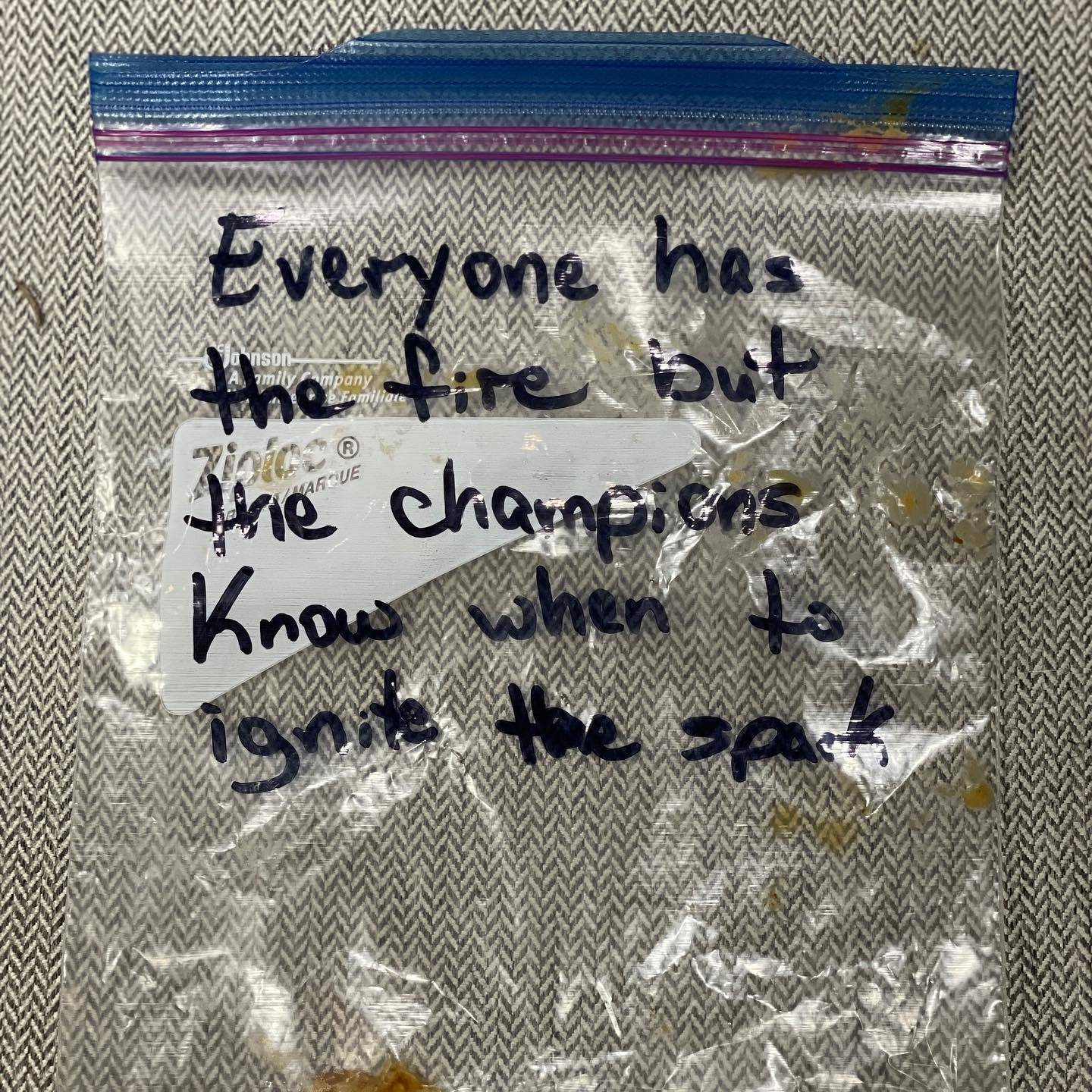 Whether you want to heat up some bologna, press a sandwich, sear some fresh fish, or kick up your sides with fresh-grilled veggies, the KONG® GRILL™ makes it easier to dine in style when it's time for a meal on the water.
T-H Marine will send updates about pre-orders during ICAST. For more media and detailing of the KONG® GRILL™, be sure to follow T-H Marine on social media (@thmarineteam), sign up for emails, and visit the product page here.
# # # # #
About T-H Marine
T-H Marine, a subsidiary of OneWater Marine, has grown to be one of the largest suppliers of marine parts and accessories in the United States. T-H Marine is based in Huntsville, Alabama, where it provides various products including jack plates, outboard tilt and trim controls, rigging components, boat plumbing, hatches, LED lights, livewell aeration, and more. The line-up also includes an expanding selection of products that are part of T-H Marine's BOATING ESSENTIALS® collection: a one stop shop for a multitude of widely used marine parts and accessories. To learn more about T-H Marine, please visit thmarine.com/about-us.
# # # # #
For More Information About the KONG® GRILL™ and the Full KONG® MOUNTS Line-Up
For additional information about the KONG® GRILL™ and the Full KONG® MOUNTS Line-Up, please visit our KONG Product Page here. Media outlets are also welcome to use the contact information provided below.
Contact: Derek Trovillion
Email: dtrovillion@thmarine.com
Phone (FOR MEDIA ONLY): 317-517-5435
For all customer service-related matters, please call (256) 772-0164 (Monday-Thursday 7am to 5pm CT) or visit us anytime at thmarine.com/help