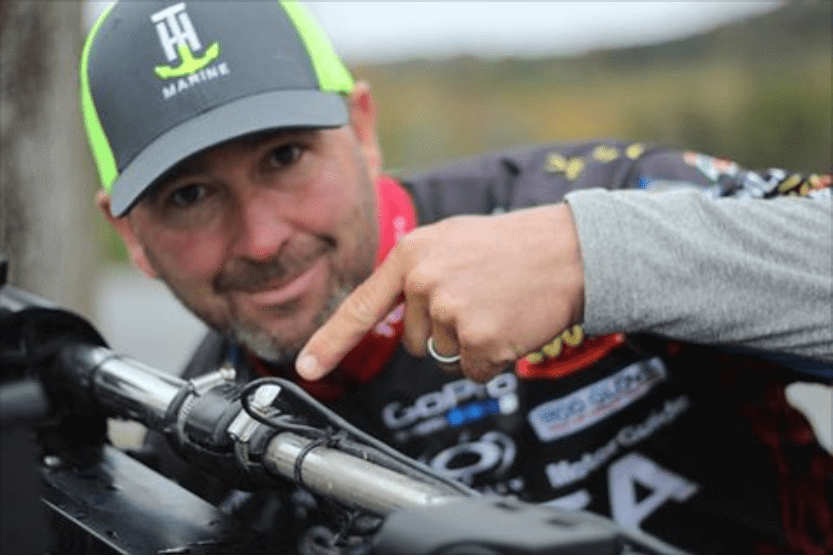 T-H Marine Acquires Troll Perfect Assets
Huntsville, AL – June 6, 2018– T-H Marine Supplies, Inc., of Huntsville, Alabama, announces the acquisition of the assets of Troll Perfect, Ltd. of Chester, Virginia. Financial terms of the deal were not disclosed. Troll Perfect, Ltd. manufactured and sold the patented Troll Perfect trolling motor tension adjustment device that has been used for years by bass, walleye, and crappie fishermen to improve control and steering stability of their trolling motors. 

"
We are really happy to acquire the Troll Perfect assets," T-H Marine's president, Jeff Huntley, stated. "This simple but very effective device is a perfect fit for our G-Force® line of trolling motor improvement accessories. We love great brands and simple solutions that enable boaters to enjoy their time on the water more, and Troll Perfect is both."

"Troll Perfect has been a great experience for us," said Robbie Patterson, president of Troll Perfect, Ltd. "We built a super product that really makes trolling motors work better. We decided it was time for this product to be readily available through worldwide distribution like T-H Marine can offer. We know T-H Marine will grow the product and stand behind it as we have."

The original slogan for the Troll Perfect product was "Fight the fish, not your trolling motor". The Troll Perfect installs with simple hand tools in minutes, with no modification to the trolling motor. The device instantly adds adjustable tension control to your remote cable steer trolling motor. This tension helps control the effects of steering torque, high waves, heavy currents, and excessive foot pedal play. Models are available for both Minn Kota and MotorGuide cable steer trolling motors.


Huntley also said, "T-H Marine has really grown our G-Force® line of trolling motor accessories. This all began with the G-Force™ Trolling Motor Lift Cable, and then grew to include the other G-Force® products, including the Eliminator™ Prop Nut, the Equalizer™ Lift Assist, the Silencer™ Vibration Control, the Troll-Tamer™ Stabilizer Lock, and the Bounce Buster Coaster™. These products are all simple and effective at improving stock trolling motors. Now we have the Troll Perfect tension adjustment and we will soon be announcing two more additions that will be available this summer. T-H Marine has grown to be the clear market leader in trolling motor accessories."

The tooling and manufacturing of the Troll Perfect has been moved from Virginia to Huntsville, Alabama. The injection molding has already begun in T-H Marine's molding facility. Huntley said that T-H Marine will maintain all customer and dealer relationships that existed with Troll Perfect, Ltd. and they are ready to take orders.

"This is our second acquisition this year and our sixth acquisition in the past five years," Huntley added. "We are working on more acquisitions and more organic product development to continue growing our stable of brands and our breadth of awesome products. We have such great customers who continue to buy and believe in our brands and that has allowed us to have compound annual growth of over 20% per year for the past eight years. We hope we can keep this up and continue to find great products and brands that are ready to be launched or taken to the next level."

# # # # #

T-H Marine is celebrating its 43rd Anniversary of business and has grown to be one of the largest manufacturers of boating and fishing accessories in the U.S. T-H Marine provides parts to virtually every boat manufacturer in the country and distributes them through virtually every major distributor and retailer of boating and fishing products. To learn more about T-H Marine, please visit www.thmarine.com/about-us.

# # # # #


For More Information About Troll Perfect and T-H Marine's G-Force Product Line
For additional information about Troll Perfect and T-H Marine's G-Force Product line, please visit thmarine.com/g-force or use the contact information provided below.

T-H Marine Supplies
Contact: Derek Trovillion
Email: dtrovillion@thmarine.com
Phone (FOR MEDIA ONLY): 317-517-5435
For all customer service-related matters, please call (256) 772-0164 (Monday-Thursday 7am to 5pm CT) or visit us anytime at thmarine.com/help