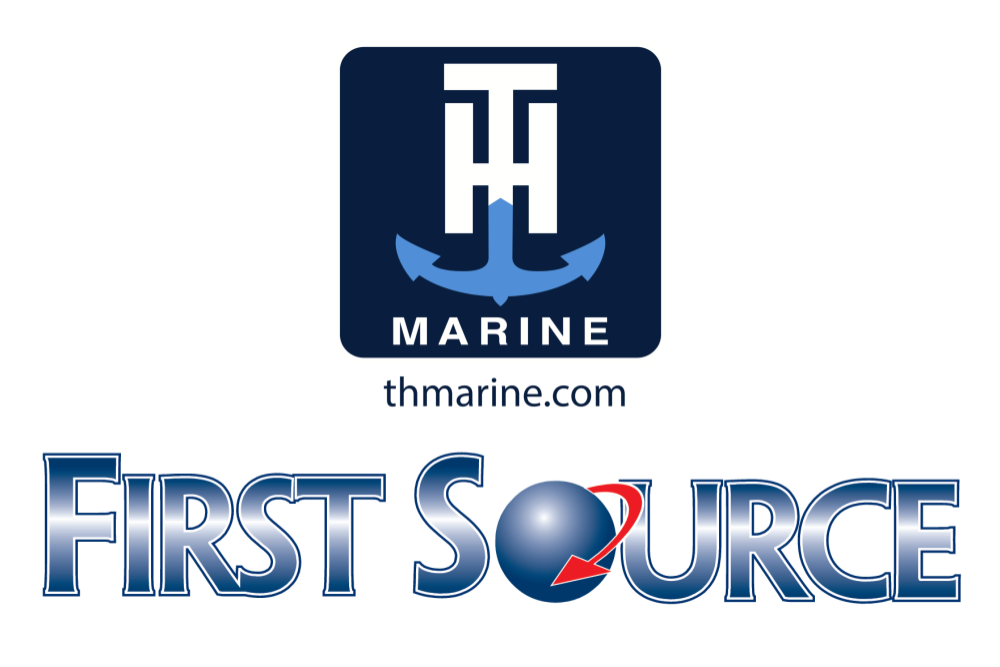 Here We Grow Again: T-H Marine Acquires First Source
Fort Myers, FL – February 5, 2020 – T-H Marine Supplies, LLC, of Huntsville, Alabama, announces that it has acquired First Source. First Source, a direct import agent with deep overseas relationships that sources, packages, and supplies businesses with marine accessories and private label products, was the marine accessory division of Maurice Sporting Goods, one of the largest sporting goods distributors in the United States. First Source will continue to operate in Fort Myers, Florida as a standalone division of T-H Marine.
"We're thrilled to complete our largest revenue acquisition to date," said T-H Marine CEO, Jeff Huntley. "Our new First Source division will allow T-H Marine to expand into new product categories and continue to grow our product portfolio that we offer to both our OEM and Aftermarket customer bases.
The First Source expertise also greatly strengthens our capabilities in aftermarket retail and e-commerce channels for our customers. We have built a strong platform for the past 45 years that is rooted in deep relationships with our customers, who depend on us for quality boating and fishing accessories. We look for great acquisitions like First Source that can really help us bring more value to our customers and continue to provide more awesome products for the boating and fishing enthusiasts that love our brands."
First Source was founded in 2004 as a turn-key direct import source, with deep overseas relationships, that helps to design, manufacture, package, test, and supply companies with marine and paddle sports products. Their expertise is highly valued by their customers, particularly with co-founder Read Samples leading and utilizing his more than 30 years in the marine industry.
"We are blessed to be joining longtime customer T-H Marine, a solid and rapidly growing company that truly knows the marine and fishing accessory markets," Read Samples, General Manager of First Source stated. "T-H will allow our team to expand into more product categories becoming more meaningful to our customers, including more OEM product opportunities. The T-H Marine team shares our passion for bringing awesome, innovative products to market and for really taking care of our customers."
First Source provides customers access to a broad range of design capabilities, procurement resources, products, packaging vendors, and logistics management services in a single source provider. T-H Marine has been a customer of First Source for many years along with many other manufacturers, distributors and major retailers.
"This is our first acquisition this year, but it is our eighth acquisition in the past decade," Huntley added. "We will continue working on more acquisitions and more organic product development to continue growing our stable of brands and our breadth of awesome products. We have such great customers who continue to buy and believe in us and our brands and that has allowed us to achieve a compound annual growth of more than 20 percent over the last decade. We hope we can keep this up and continue to find great products and brands that are ready to be launched or taken to the next level."
# # # # #
About T-H Marine
T-H Marine is celebrating its 45th Anniversary of being a family run business and has grown to be one of the largest manufacturers of boating and fishing accessories in the U.S. T-H Marine provides parts to virtually every boat manufacturer in the country and distributes them through virtually every major distributor and retailer of boating and fishing products. To learn more about T-H Marine, please visit thmarine.com/about-us.
# # # # #
For More Information About First Source Marine and T-H Marine's Growing Boat Accessories Line
To see T-H Marine's expanding boat accessories line, please visit us at thmarine.com/BoatAccessories. For more information about First Source or T-H Marine's growing portfolio of products, please reach out to us using the contact information provided below.
Contact: Derek Trovillion
Email: dtrovillion@thmarine.com
Phone (FOR MEDIA ONLY): 317-517-5435
For all customer service-related matters, please call (256) 772-0164 (Monday-Thursday 7am to 5pm CT) or visit us anytime at thmarine.com/help