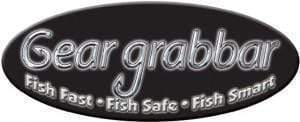 Now Offering the Magnetic Marine Gear Grabbar
Huntsville, AL – November 11, 2015 -- T-H Marine Supplies, Inc., of Huntsville, Alabama, and Magnetic Marine Products, LLC, of Ada, Michigan announce they have entered into an agreement that grants T-H Marine exclusive global rights to manufacture and distribute the patented Magnetic Marine Gear Grabbar line of magnetic tackle management systems. Financial terms of the deal were not disclosed.
"We are excited to announce our acquisition of the rights to these really cool magnetic lure holders," T-H Marine's president and CEO, Jeff Huntley, said. "The Gear Grabbar product line has earned multiple awards over the past few years, including Best New Product accolades at the BASSMASTER Classic and ICAST shows for the Original Gear Grabbar and the 2012 ICAST Best In Show Award for Tackle Management for the Lure Hangar Kit. Those awards were not an accident, because these products are really fantastic for tackle management in any boat – from kayaks, to bass boats, to pontoon boats, to offshore fishing rigs. Jennifer and John Gesik invented and patented these products with a lot of attention to giving the fisherman quality products that serve a real purpose of making their lures and tools easier, faster, and safer to access. We look forward to bringing our expertise and distribution channels to these great products so that everyone can find them at their favorite fishing tackle and boating retailers."
Jennifer Gesik, Co-founder of Magnetic Marine, stated, "T-H Marine's ability to fully expand distribution combined with their incredibly strong OEM presence makes John and I thrilled to partner with them. The Gear Grabbar magnetic tackle management system was invented to help people fish faster, safer, and smarter. We want everyone who needs better tackle organization in their boat to experience the benefits of these inventions. T-H Marine's strength in the boating and fishing industries will take these products to a whole new level, enabling more fishermen than ever to experience the remarkable utility and power of magnetic tackle management."
T-H Marine's Huntley also stated, "T-H Marine continues to look for ideas and products that can help make a fisherman's day on the water more fun, efficient, and safe. During our involvement with many fishing tournaments around the country, I saw some really successful fishermen with these magnetic lure holders on their boats. I knew that these products really fit in our product line and needed to be easier to find in the market. So we are really pumped about relaunching this product line and getting them on boats of all kinds around the country and the rest of the world."
T-H Marine is celebrating its 40th Anniversary of business and has grown to be one of the largest manufacturers of boating and fishing accessories in the U.S. T-H Marine provides parts to every boat manufacturer in the country and distributes them through virtually every major distributor and retailer of boating and fishing products. To learn more about T-H Marine, please browse www.thmarine.com. To learn more about the Gear Grabbar products, visit: http://thmarine.com/gear-grabbar.
# # # # #
For More Information About the T-H Marine's Acquisition of the Magnetic Marine Gear Grabbar
If you would like more information on the Magnetic Marine Gear Grabbar, please use the contact information provided below:
Contact: Luke Dunkin
Phone: 256-714-2304
email: ldunkin@thmarine.com