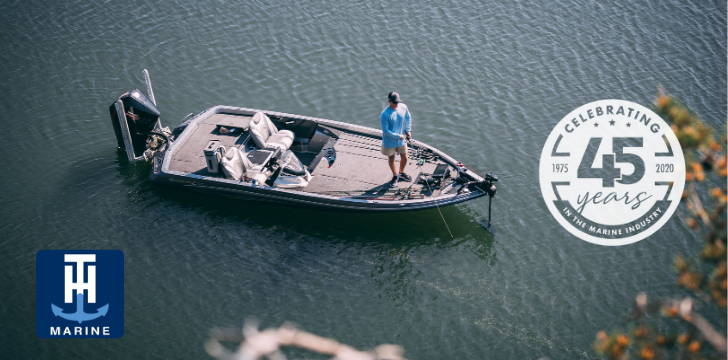 ---
Starting October 22: Blue Water LED® Fall Install Special
As we continue this month, marking 45 years in the marine manufacturing industry, our final week of celebration is all about Blue Water LED lights. With lights for safety, sight, and style, our Blue Water LED collection is right where you want to look for just about any light you need for you boat, your trailer, and a wide range of vehicles, too.
Check out the stunning color options, controllers, accessories, and more using the link below.
---
We couldn't do what we do without great customers like you, so make sure to get entered in our gift card giveaways. Simply use the link below.
Get Updates About All Our Promotions
---
October 15: HydroWave® Feeding Frenzy
This week is all about our HydroWave Fish Feeding Stimulators. Simply put, they cue a biological response, stirring forage fish to frenzy and predators to strike. Most pros never leave the dock without them because they count on them to help get more fish on the line and a greater chance at a bigger bag, but savvy anglers of all types keep their HydroWave on as a means of audio camouflage, using natural recorded sounds to mask boat noises and decrease chances of spooking fish.
Whether you have been waiting to get your HydroWave, need a second boat package, accessories, or a new model for catching a different species, it's a great time to buy! Be sure to check out the special savings we have in store for you.
---
October 8: The ATLAS® Outboard Performance Boost
This week, we are turning our focus to our Hot Foot Foot Throttles and our Atlas Hydraulic Jack Plates. They are both big-time game-changers for boat performance and safety with decades of proven dependability, so be sure to take a look at why so many pro anglers and boaters depend on them (and be sure to check out the savings we're offering on these products this week, too!).
---
October 1: Our G-FORCE® Customer Appreciation Sale!
We're excited to be celebrating 45 years and we're starting with a customer appreciation sale for one of our most popular product lines — G-Force!
---
---
PRESS RELEASE: T-H Marine Supplies Invites Customers to Join in 45th Anniversary Fun
"At the heart of it all, T-H Marine is giving thanks to those who have been part of the journey, especially the remarkable boatbuilders, distributors, dealers, tackle shops, customers, and pro staff who have helped T-H Marine to prosper since its humble start."
Our CEO, Jeff Huntley, tells the story of T-H Marine and helps unveil how we plan to celebrate 45 Years going strong.
---
T-H Marine Through the Years: Our History in the Marine Manufacturing Industry
While we we're still working to compile a complete list of milestones and document T-H Marine's history in a documentary video series, you can still see a great timeline of major events right here.
---