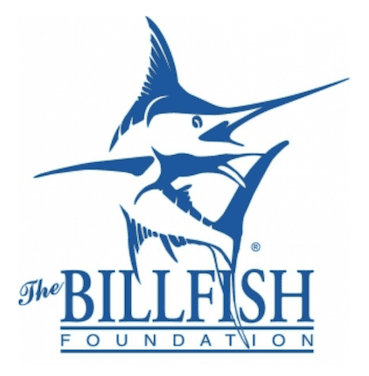 T-H Marine Joins The Billfish Foundation as Tag and Release Program Sponsor
Fort Lauderdale, FL – January 9, 2019 – T-H Marine Supplies, LLC, of Huntsville, Alabama, announces it has partnered with The Billfish Foundation, of Fort Lauderdale, Florida, as a program sponsor. Sponsorship will focus on The Billfish Foundation's Tag and Release Program, where T-H Marine will provide both financial and product contributions.
"Billfish have a special place in my heart," T-H Marine's President, Jeff Huntley, stated. "There's nothing quite like the sport of catching them and we need to make sure these beautiful fish are plentiful for generations to come. The Billfish Foundation and its angler network does a fantastic job of leading in that cause and we are glad to partner with them."
Widely recognized for its success, The Billfish Foundation's Tag and Release Program is a worldwide competition for billfish anglers who want to ensure the future of the sport. Anglers tag billfish as they catch them and gather data about the fish.
This tag and release data provides valuable information that lays the groundwork for conservation-minded policy, scientific advancement, and gives insight into the demographics and socio-economic benefits generated from billfishing.
"We are excited to have T-H Marine, one of the largest manufacturers of boating and fishing accessories on board to promote billfish conservation," Peter Chaibongsai, The Billfish Foundation's Director of Conservation Programs, said. "It illustrates to our members, the sportfishing community, and their clientele that they understand the importance of billfish conservation, how better billfish numbers bring better business and most importantly, that conservation pays."

Since 1990, TBF has received more than 220,000 billfish tag and release records from anglers and captains around the world. Records are entered into TBF's Tag & Release Online Database, which has gained in popularity with boat crews and anglers since its introduction in 2014. The records collected via the database will better help marine researchers gain insight into migratory patterns, growth rates, and the overall health of billfish stocks round the world.
For the latest updates about the tag and release competition, please visit billfish.org/news/. To learn more about how the tagging competition works, please visit billfish.org/competition/.
# # #
About The Billfish Foundation
The Billfish Foundation (TBF) was founded in 1986 with a mission of conserving billfish worldwide by the late Winthrop P. Rockefeller along with Dr. Eric Prince and a group of fifty founding members. TBF's keystone program, the traditional tagging program, was begun in 1990. Today, it has grown to be the largest international billfish tagging program in the world.
TBF's initial focus was on research and educational programs. In 1990, TBF's focus was expanded to include advocacy for responsible fisheries management, recognizing that influencing decision makers with sound science was a crucial step in successful billfish conservation.
The Billfish Foundation is a not-for-profit 501(c)(3) organization. For more about TBF, please visit https://billfish.org.
About T-H Marine
T-H Marine is celebrating its 44th Anniversary of business and has grown to be one of the largest manufacturers of boating and fishing accessories in the U.S. T-H Marine provides parts to virtually every boat manufacturer in the country and distributes them through virtually every major distributor and retailer of boating and fishing products. To learn more about T-H Marine, please visit thmarine.com/about-us.
# # # # #
For More Information About T-H Marine, Conservation, and Involvement in The Billfish Foundation Tag and Release Program
For additional information about T-H Marine, our work through our products and partnerships to advance conservation in fishing, or our involvement in The Billfish Foundation's Tag and Release Program, please visit us at thmarine.com/conservation or use the contact information provided below.
T-H Marine Supplies
Contact: Derek Trovillion
Email: dtrovillion@thmarine.com
Phone (FOR MEDIA ONLY): 317-517-5435
For all customer service-related matters, please call (256) 772-0164 (Monday-Thursday 7am to 5pm CT) or visit us anytime at thmarine.com/help