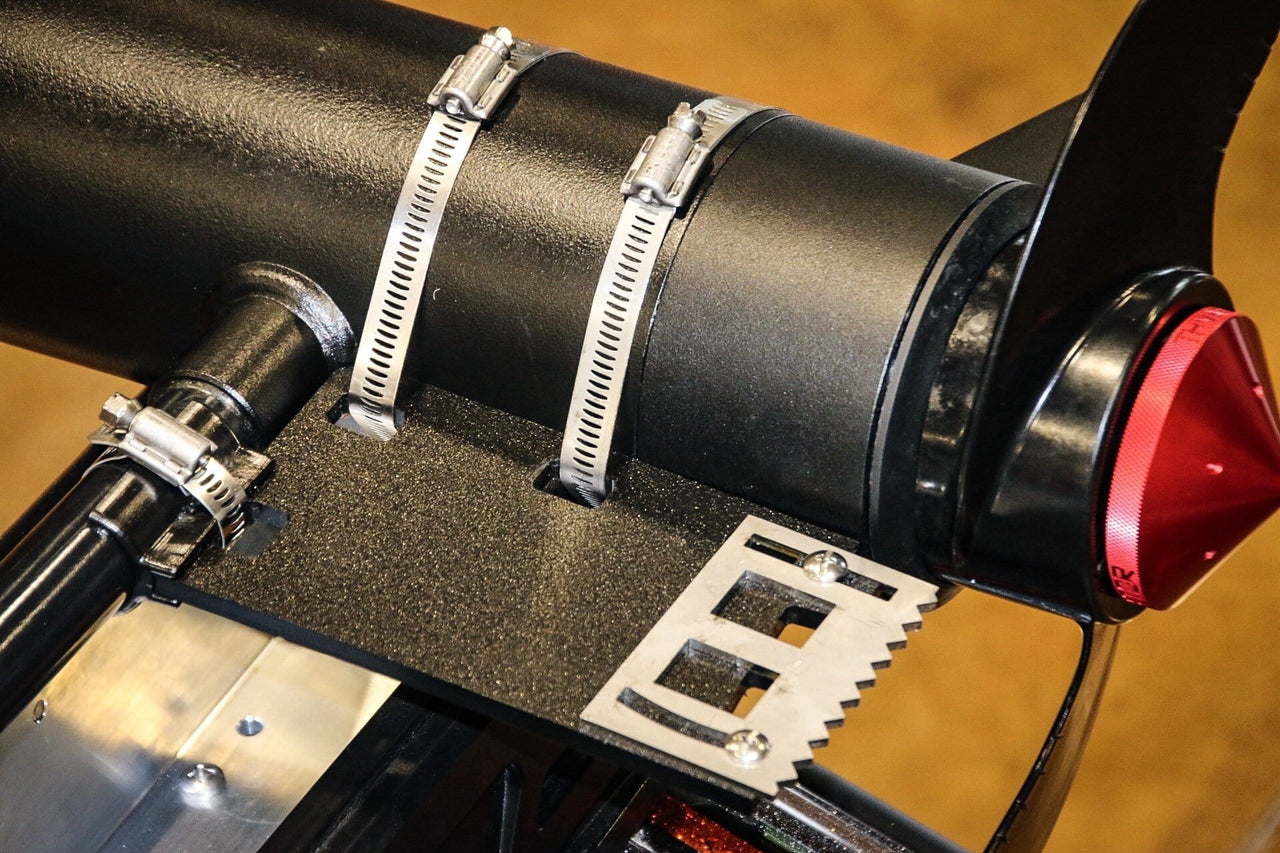 New at T-H Marine: Grass Goat Weedless Trolling Motor Guard
Huntsville, AL – July 25, 2018 – T-H Marine Supplies, Inc., of Huntsville, Alabama, and R2 Marine Innovations, of Chester, Virginia, announce that they have entered into an agreement that grants T-H Marine exclusive global rights to manufacture and distribute the Grass Goat weedless trolling motor guard. Financial terms of the deal were not disclosed.

"We're excited to add the Grass Goat as yet another way we can help anglers get better performance from their trolling motor," T-H Marine's president, Jeff Huntley, stated. "Weekend anglers and tournament anglers alike will love how the Grass Goat allows for easy and stealthy fishing through grass mats and other heavily-vegetated areas."

The Grass Goat weedless trolling motor guard is equipped with a marine-grade starboard mounting plate and a 316 stainless steel cutting blade, which runs perpendicular to the trolling motor prop, allowing it to instantly shred away vegetation.

The Grass Goat not only keeps a trolling motor clear of debris, it eats through vegetation like no other aftermarket trolling motor product and it is built for years of use under the toughest conditions. With the Grass Goat weedless trolling motor guard installed, anglers can quietly enter and navigate fishing spots with thick cover. 

"The Grass Goat is the perfect addition to our G-Force product line," Huntley added. "We love how it complements the Troll Perfect Tension Adjustment System, the Eliminator Prop Nut, the Silencer Vibration Control Pad, the G-Force Trolling Motor Lift Cable, the Equalizer Lift Assist, the Troll-Tamer Stabilizer Lock, and the Bounce Buster Coaster."


Like other G-Force products, the Grass Goat weedless trolling motor guard installs in minutes with simple hand tools and it requires no modification to the trolling motor. Models will be available for both Minn Kota and MotorGuide trolling motors.

To prepare for orders, T-H Marine has brought tooling and manufacturing of the Grass Goat to its facility in Huntsville, Alabama. With fabrication and assembly of the product already underway, Huntley added that T-H Marine is ready to take orders and products will be available at thmarine.com/GrassGoat.


"We are thrilled to be adding even more great products to our catalog and continuing more organic product development, too," Huntley said. "Be sure to look for more product news and updates on availability in the coming weeks."
#  #  #  #  #
T-H Marine is celebrating its 43rd Anniversary of business and has grown to be one of the largest manufacturers of boating and fishing accessories in the U.S. T-H Marine provides parts to virtually every boat manufacturer in the country and distributes them through virtually every major distributor and retailer of boating and fishing products. To learn more about T-H Marine, please visit www.thmarine.com. 
#  #  #  #  #

For More Information About the Grass Goat Weedless Trolling Motor Guard and T-H Marine's G-Force Product Line

For additional information about the Grass Goat and T-H Marine's G-Force Product line, please visit thmarine.com/g-force or use the contact information provided below.


Contact: Derek Trovillion
Email: dtrovillion@thmarine.com
Phone (FOR MEDIA ONLY): 317-517-5435
For all customer service-related matters, please call (256) 772-0164 (Monday-Thursday 7am to 5pm CT) or visit us anytime at thmarine.com/help