Angola, IN — September 1, 2021 — T-H Marine Supplies, LLC, of Huntsville, Alabama, is celebrating the completion of its 13th add-on acquisition after purchasing the assets of Heartland Global Services, LLC, of Angola, Indiana. Terms of the transaction were not disclosed. Heartland is an industry-leading supplier of stainless steel hardware, ladders, electronics, and plastics for recreational marine applications. As a standalone division of T-H Marine, Heartland will continue to operate at its current facility in Angola, Indiana.
"We are very excited about the addition of the Heartland Global team to T-H Marine," said T-H Marine CEO, Jeff Huntley. "Ryan Estes and his team have built an awesome business that is a real category leader in stainless steel ladders and hardware as well as several other categories.The company is built upon the same ideals as T-H Marine, especially when it comes to having strong, honest, long-term, and mutually-profitable relationships with all of their customers."
"Our new Heartland division gives T-H Marine a very strong market share base in the stainless categories, empowering us to grow quickly into that niche. We are happy that we can now offer our customers a wide range of stainless steel hardware and other new Heartland product categories. Additionally, we can help Heartland expand geographically out of the Midwestern United States and move their awesome OEM quality products into the Aftermarket."
Heartland Global Services, LLC was founded in 2012 by Ryan Estes, who has over 36 years of experience in the recreational boating industry. With the addition of Ryan's son-in-law, Ryan Marshall, several years ago, they are a strong, family-owned, second generation business. The entire Heartland Global team will continue to manage the business. Ryan Marshall will become the President of the Heartland division of T-H Marine.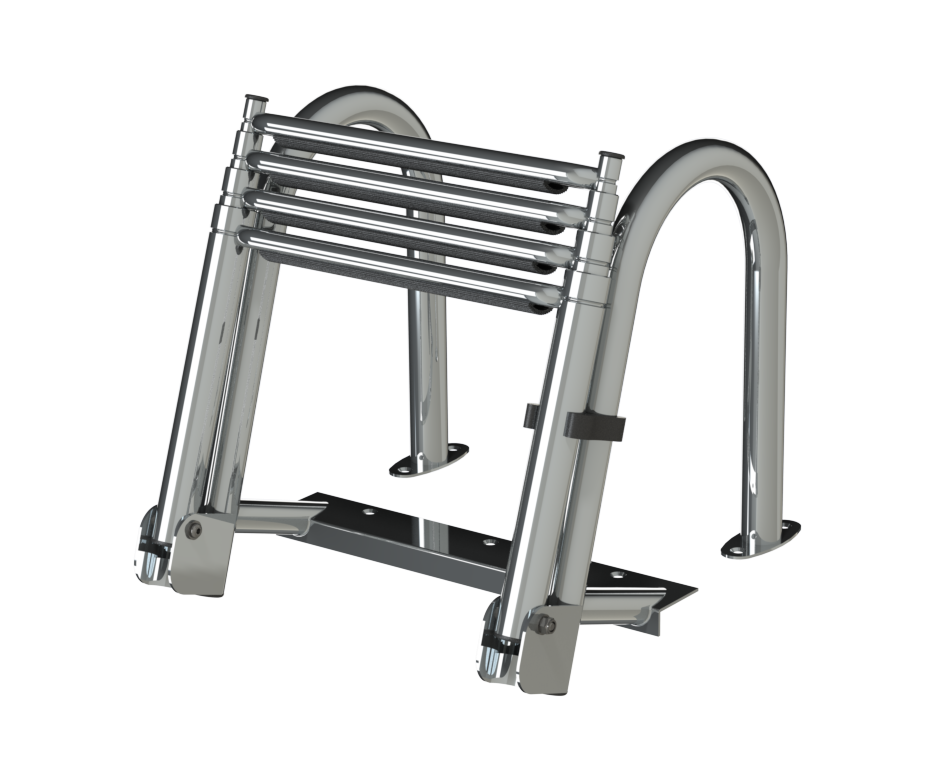 "I am very proud that we have partnered with T-H Marine," stated Ryan Estes, Founder and President of Heartland. "When I decided it was time for me to start planning an exit, I knew I wanted a company like T-H Marine to work with. Like us, they have multi-generation family ownership and management. They believe in product innovation and customer partnerships, just like we do. I know that Heartland will be in great hands that will continue the legacy I have built. I am also excited that my son-in-law and the rest of the team will be joining a highly respected, major accessory company that can provide a bright future for their careers."
Heartland provides high-quality, highly engineered, and truly innovative products to major boat manufacturers. Some of the Heartland product categories include:
Stainless steel ladders for all boat types, especially pontoon boats
Stainless steel rails, gates, and brackets
Stainless steel cleats, rod holders, and cup holders
Stainless steel latches and hinges
Custom aluminum and stainless steel stampings and castings
LED lights
Various electronics, such as switch panels, USB charging sockets, and RGB controllers
"We are definitely excited about this third acquisition of 2021 and the 13th add-on acquisition for T-H Marine overall," Huntley added. "We plan to continue building on our momentum and complete more acquisitions before the end of the year."
"The thoughtful application of our acquisition strategy is coupled with our innovative product development. We provide a great opportunity for business owners who want to exit while ensuring their company legacy continues. By doing this, we can add more awesome products in new categories to be of more value to all our customers who believe in T-H Marine and our brands. We strive to provide truly exceptional products to boating and fishing consumers so they can enjoy their passion on the water."


# # # # #