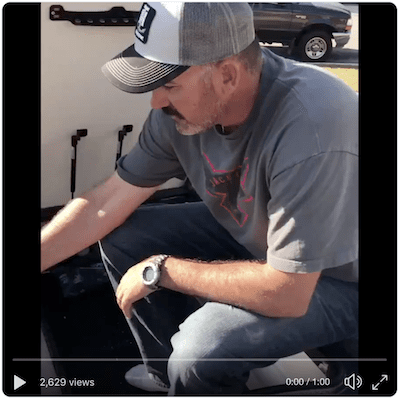 Don't Miss this Handy Tackle Titan Installation Tip!
You might have a beautiful, brand new boat, you might have a boat that is tried and true, or you might have a boat that is just new to you, but whatever boat you have, check out the video below (shared by Jared Lintner). It's all about keeping it organized and keeping it in the best condition possible, so take a peek at some storage and organizational ideas and see a neat little Tackle Titan installation tip. (It also works for our Cooks Go-To Tackle System and anything you're mounting under the lid).
Simple but effective and you can do it yourself without the frustration of drilling through your storage locker lids! 
Cook's Go-To Tackle System and Tackle Titan Installation Tip Requirements
Your choice of Tackle Titan products (and/or Cook's Go-To Tackle System)
Drill
Drill bit
Screwdriver / Phillips head bit
Thick tape (electrical or duct tape should do)
Video / Instructions
Products to Keep It Organized
To check out the full line of Cook's Go-To Tackle System products and Tackle Titan options, head here to our boat organization station.