KNOXVILLE, Tenn. – April 4, 2023 – T-H Marine Supplies, LLC is recognizing its pro fishing team for outstanding performances at the Bassmaster Classic, including back to back years where T-H Marine pro staff secured a majority of Top 10 spots and won the championship itself. At the peak of these achievements, Jeff "Gussy" Gustafson made history with his victory in 2023, picking up where Jason Christie left off with his big win one year prior.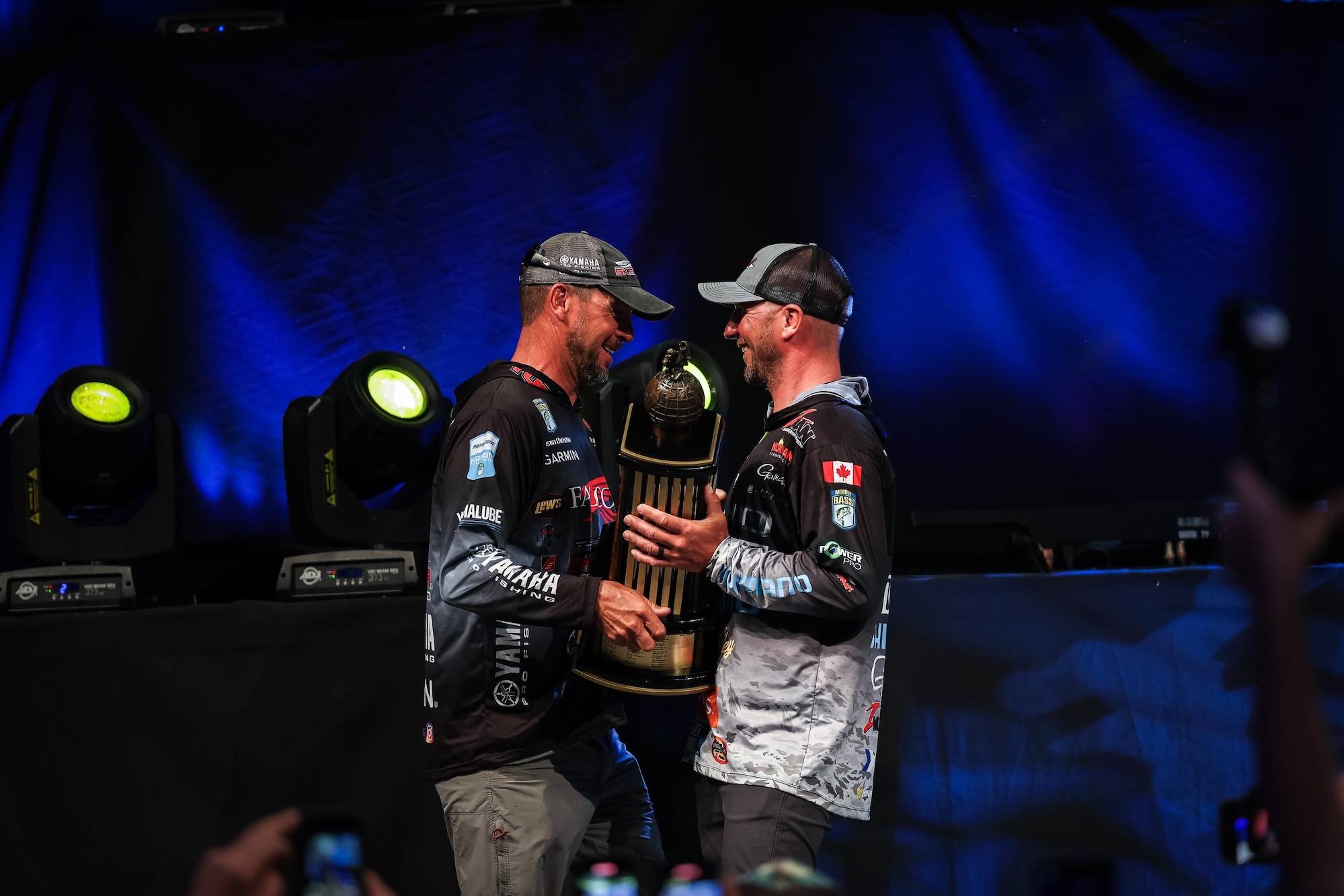 Building onto a long history of T-H Marine pros clinching top spots at the most competitive tournaments, these wins and top performances come as the result of hard work, strong character, and having the right gear to entice the bite, even when the bite doesn't come easy. For Gussy, this meant grinding along on the Tennessee River near Knoxville, to lead each day of the tournament and finish with a three-day total of 42 pounds and 7 ounces.
Although Gussy would make history with his first Bassmaster Classic win, other T-H Marine Pros kept it competitive and gave him a run for his money. Before Gussy could be the first Canadian to take home the title, he had to get through a harrowing final day of the competition, where he only bagged two bass for the weigh-in and he had a sinking feeling that the win was slipping through his fingers.
The previous two days of weigh-ins would have to carry Gussy through, especially as Bryan Schmitt narrowed in with a last bag weighing 11lb, 1oz. In the end, it was no easy job fending off a Top 10 list of contenders that included John Cox, Brandon Lester, Brandon Cobb, Jacob Powroznik, and Greg Hackney, not to mention several other T-H Marine pros who rounded out the top payouts given to the 15 highest finishers. However, Gussy sealed the deal and got to catch his favorite fish along the way — smallmouth bass.
Congratulations to Gussy, his wife Shelby, and every Bassmaster angler doing what they love and loving what they do. As a family business with so many employees who love the outdoors, T-H Marine applauds those who compete and all who provide the sport with such exciting events for all to enjoy. Here's to this year's tournament season — may it be even better than the last!
Even Better News: The Competitive Fishing Season Has Just Begun
Whether you're looking for advice because you signed up to be part of the competitive fishing scene this season or you just want to keep up with the pros, there's plenty more you can access just by following the link below. This includes pro tips and news leading up to the Classic and plenty more coverage coming throughout the year.
And while you're there, you can also revisit our Classic Crystal Ball to see how Gussy's guesses about the Classic compared to how it all turned out!